FOUR CORNERS: NEWS & EVENTS
July 19, 2017 Bishop Roy Kossie, a spiritual father and pioneer, a hero and champion, turned 85 on July 4. On August 11, we will gather to honor Bishop Kossie, also known as the Lion of Lyons Avenue, and to Re-dig the Wells for Revival in Houston's Fifth Ward. This...
June 8, 2017 Rave reviews continue to pour in for Leadership Awakening, Doug Stringer's latest book. Pat Williams, General Manager of the Orlando Magic, wrote: "LEADERSHIP AWAKENING is a wonderful new contribution to the field of leadership success. I gained great...

Past Events
Events Search and Views Navigation
June 2018
September 2018
Join with like-minded Pastors and Church Leaders as we plan to share the Gospel with every home in every zip code in the Greater Houston region. Our country needs to rediscover the message of the Gospel and we need to cry out in prayer for revival to sweep the land. United in love, and with God on our side, we can win America back to Christ. Buffet Breakfast and Beverages will be provided.
Find out more »
+ Export Events
TURNING POINTER PERSPECTIVES
by Randy Flinn  |  September 29, 2015   Destiny is an investment of time, sacrifice and much labor. In the book of Nehemiah, it says that the people assembled together for the duration of the work. It took a village to rebuild a city. It took servant hearted workers...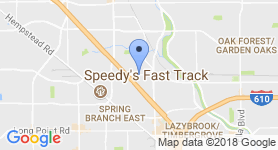 Turning Point Ministries International Inc.
Street Address: 5005 West 34th Street, Houston TX 77092
Mailing Address: PO Box 925489
Houston, TX 77292
t. 713-621-1498
tpmi@tpmi.org