FOUR CORNERS: NEWS & EVENTS
by Doug Stringer  |  January 4, 2018 A New Year's Perspective: Regardless of what you have been through, remember you cannot change the past but the choices you make each day defines your future. "Now faith is the substance of things hoped for, the evidence of things...
Reconciliation Week Houston Events July 27, 2017 Plan now to join us in prayer for a Church united, August 6-11. In Houston, we are offering several opportunities to participate: August 6-11: Accept our Facebook Event Invitation to receive daily prayers Wednesday,...

Upcoming Events
Events Search and Views Navigation
There were no results found.
TURNING POINTER PERSPECTIVES
by Mike Fitzpatrick  |  July 28, 2017 Generally, there are two errors people fall into regarding their relationship with God: a perverted freedom or a perverted obedience. Both are exemplified in the story of the prodigal son. A lot of times we forget there are two...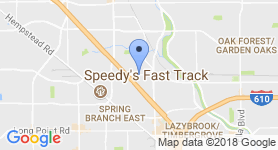 Turning Point Ministries International Inc.
Street Address: 5005 West 34th Street, Houston TX 77092
Mailing Address: PO Box 925489
Houston, TX 77292
t. 713-621-1498
tpmi@tpmi.org