FOUR CORNERS: NEWS & EVENTS
by Doug Stringer  |  February 25, 2017 A young couple that is a faithful ministry partner felt led to give a sacrificial gift of $50,000 with anonymity as a Matching Challenge Gift from the sale of their home. With tears, they shared with Lisa and me that they really...
by Doug Stringer  |  February 9, 2017 November 2, 2016, was the day of the seventh game of the World Series and I was ministering at Woods Edge Church in The Woodlands, Texas, at the request of my friend, Pastor Jeff Wells. Throughout the audience, I could see people...

Upcoming Events
Events Search and Views Navigation
There were no results found.
TURNING POINTER PERSPECTIVES
No Results Found
The page you requested could not be found. Try refining your search, or use the navigation above to locate the post.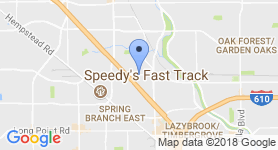 Turning Point Ministries International Inc.
Street Address: 5005 West 34th Street, Houston TX 77092
Mailing Address: PO Box 925489
Houston, TX 77292
t. 713-621-1498
tpmi@tpmi.org