June 29
by Lisa Stringer  |  June 29, 2015
Doug has had the desire to get back to the gym for over three weeks now, and with all that has been taking place in our nation, he has been too busy to enjoy a workout. Today he was determined to make a comeback.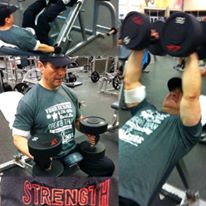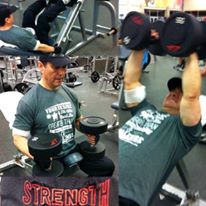 His physicians have recommended that he keep as much a normal schedule as his body permits, including trips to the gym. In fact, it was recommended that he stay active so that arthritis and other joint issues wouldn't set in because of the chemo. I often think about the many opportunities he has to use the cancer as an excuse to not answer calls, emails, attend meetings, minister, help his family, or work out at the gym. Not Douglas! He is determined to not let cancer get the best of him. I witness him serving the body in every capacity possible; praying with those in need, offering counsel when it is sought out, and sharing His love with anyone who will listen.
There is a protocol in our home that was inspired by the Holy Spirit. We start off early in the morning drinking medicinal teas, then go onto an array of natural vitamins and immune building drinks and pills. This goes on at various intervals throughout the day ending with a healing tea at night. In between there is the daily flushing of the PICC line, and on a weekly basis the changing of the dressing. With this being said, I see Doug on his good days and, as he says, on his better days. He is a champion in my eyes. He asked me this evening to taste one of the apple cider vinegar drinks he consumes daily, and I just couldn't do it. In fact, I don't think I could take half the things I put in front of him and expect him to take on a daily basis.
While we were at the gym, I captured numerous photos of him. He had such joy as he was able to lift about 80% of his normal weights. It's the little things in life. I was concerned he would push himself too hard and cause a problem with the PICC line or ??? Being that this was the first workout since the PICC line was inserted. Perhaps for him, it was a matter of recognizing that he still had significant physical strength and ability. After all, we all desire to feel accomplished or undefeated by enemy attack. I was proud of him, motivated to not take the easy road, and inspired to not let the little hiccups in life keep me down.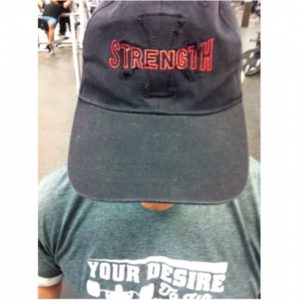 There was a very fit, middle aged man who had been watching us as we worked out. As he was leaving the gym, he approached us while doing our leg extensions. I saw his eyes get glossy and he shook Doug's hand and said, "Keep going! I know what you're going through and admire your perseverance, don't quit!" I couldn't help but think as I looked around, what story does the person next to me have? Do they have a spiritual or physical need? Are they walking through an emotionally difficult time? We live in a world where we mask so much of our pain and are very quick to judge without knowing all the facts.
May we, as Christians, exhibit the fruits of the Spirit: love, joy, peace, patience, kindness, goodness, and faithfulness. May we remember that we can do all things through Christ who strengthens us, and as Doug says, "Our desire to win must be greater than our moments of challenge or pain."
Today was a good day. Doug wore the strength hat because today he was feeling  #stringerstrong.